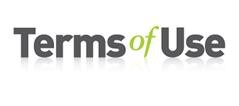 Dear Members,
It is with grave concern that we have noted the misuse of our ABP logo by some non-members.
The use of the ABP logo by non-members is strictly prohibited and we have reached out to these entities and implored them to desist from use of same with immediate effect. This amounts to misrepresentation and is viewed seriously by ABP.
We welcome all application for renewal of membership, should any entity or individual wish to continue affiliation with ABP.
I appeal to you, our valued Members, to please report any such instance of misuse of our ABP logo so we can address it accordingly. The use and display of our logo demonstrates a commitment to values of Integrity, Honesty and Professionalism upheld by its Members and should be protected, as we continue to maintain a high standard of Professionalism in the B-BBEE industry.
Yours in Professionalism,
Nishi Singh
ABP Director
Professionalization, Training and Discipline Portfolio